Rice is a staple food across the world – though it can be notoriously difficult to cook properly! Microwave rice takes all the difficulties away.
Microwave rice is so easy to use; just pop it in the microwave and wait a few minutes, then serve your perfect rice!
This is all very well – unless you don't actually have a microwave. How to cook microwave rice without a microwave? Is it even possible?
The answer is yes, and we are here to help talk you through the steps to your perfect rice, every single time.
Is Microwave Rice Already Cooked?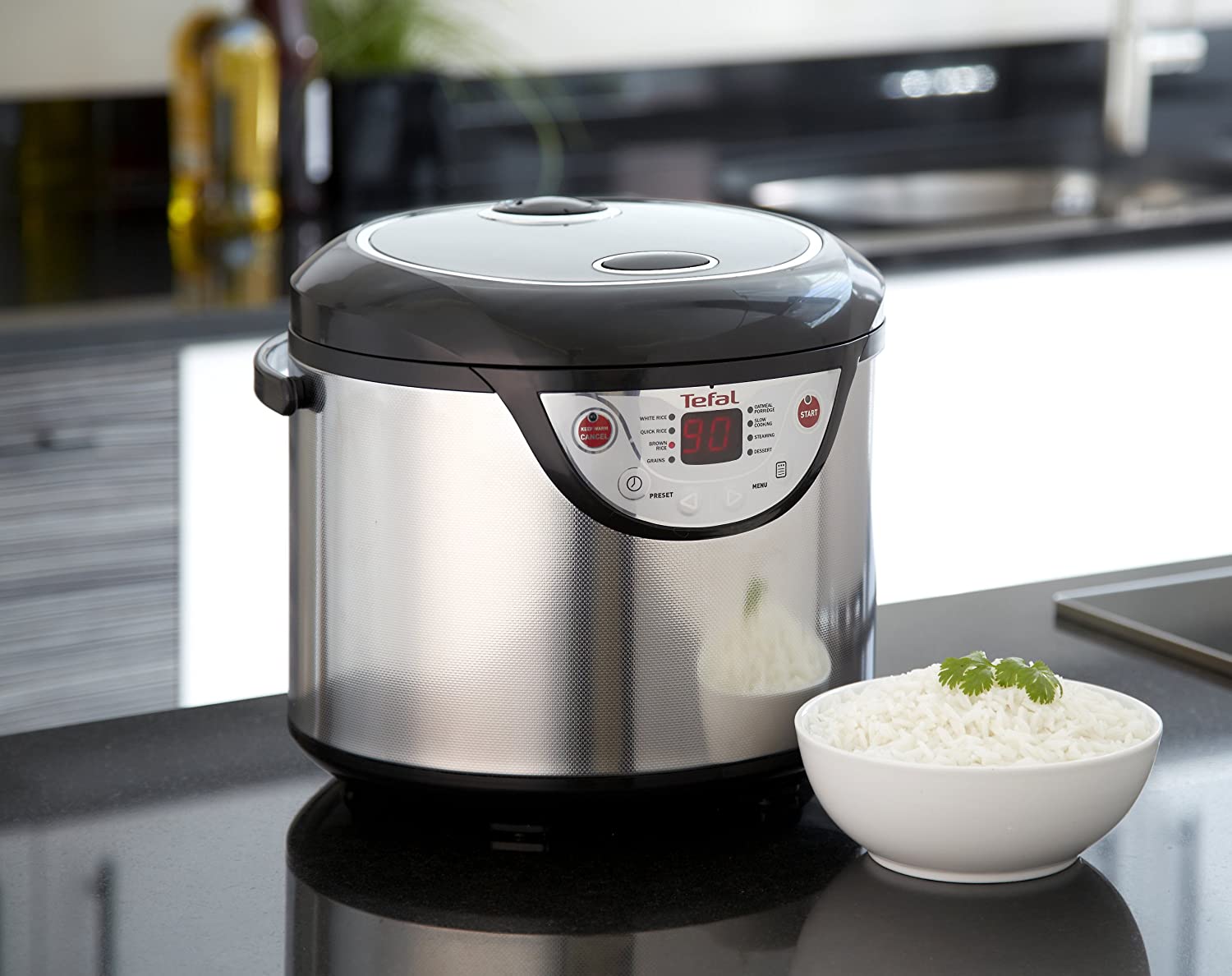 Microwave rice is not the same as the rice that you buy in the packets in the supermarket – it is generally already cooked and just needs reheating.
Microwave rice is supplied as an already cooked product, that only needs to be rehydrated or warmed through – both of these things can be done in the microwave.
Most microwave pouches of rice are not only cooked but also sterilised in their packets – this means that they are pretty safe to reheat in the microwave.
You can safely eat microwave rice without even cooking it – however the flavour and texture will be much improved if you do actually cook it!
How Do You Reheat Microwave Rice Without A Microwave?
Reheating rice can be a bit of an issue – rice, if left to cool without being properly stored, can harbour all sorts of nasty bacteria.
However, reheating microwave rice is less of an issue, as this type of rice is generally well sterilised before it is packaged.
You actually can cook microwave rice even if you don't have a microwave – you'll be thrilled to hear this if your microwave has broken, or if you don't have one.
Start by emptying your package of rice into a preheated pan – you can add some tasty oil like Sesame at this point too, if you fancy.
Heat the rice in the pan, stirring it constantly.
Continue heating and stirring until the rice is totally cooked through and piping hot all the way through to the middle.
You may need to stir vigorously to break up any lumps and hard chunks of rice, to make sure that each section is totally heated through.
If you find yourself in the middle of nowhere without a pan, you can always just use boiling water to reheat your rice.
Simply pour boiling water over the rice, stir it to fluff up the grains, then pour off the excess water.
This method also works well with a stock cube, as then you can turn your plain rice into a tasty flavoured version.
This simple video shows how you can reheat your microwave rice without a microwave – just ignore the part where it tells you how to do it in the microwave!
Can You Do Microwave Rice In A Pan?
Microwave rice is marketed as just that – rice that can be reheated in a microwave. However, you can do it in other ways. Break from the norm!
If you don't have a microwave, or yours is on the blink, don't panic – you can still enjoy your favourite microwave rice!
Here's how you can prepare your microwave rice in a pan:
Combine the rice and a little water in a pan

Combine the rice and a little water in a pan. Add a tiny bit of salt and a knob of butter, if you like (for flavoured rice this shouldn't be necessary).

Bring the water to a boil

Bring the water to a boil, then reduce to a high simmer.

Cover the pot and simmer for the suggested time on the packet

You might like to keep an eye on it and stir it occasionally.

Wait until most of the water has been absorbed

Wait until most of the water has been absorbed, then set the pan aside and let it stand for 5 minutes to allow the rest of the water to be absorbed.
If your microwave rice comes in a plastic packet, you can simply place this packet into the boiling water.
This method, although it is convenient, is not recommended because of the possibility of ingesting microplastics in the cooking process.
Can You Boil Microwave Rice In The Bag?
The short answer is yes, you can. Cooking things in boiling water is similar to the actions of a microwave, it just might take slightly longer.
Take a large saucepan, and bring 6-8 cups/1420ml/1.5 pints of water to a boil.
Submerge the unopened bag of rice in the water.
Boil, uncovered, for 10-12 minutes.
Remove the bag from the water and drain.
Cut open the bag and pour the contents onto a serving dish.
Fluff it with a fork to separate the grains, then serve with your favourite curry or side dish.
You can also, if you prefer, remove the contents of the boil in the bag rice and cook it by itself:
Add 6-8 cups/1420ml/1.5 pints of water to a large pan and bring to a boil.
Cut open the microwave packet and pour in the rice.
Add salt and pepper to taste, and you can also add stock or chicken broth if you want to jazz it up a bit.
Rice is the best; whether you serve it with curry and veg or just enjoy it on its own. Many flavoured varieties are available, so you have a great many option on how to enjoy your favourite grain.
Now that you know how to cook microwave rice even without a microwave, you can enjoy perfect, fluffy rice with the best of them!