If you're looking for a slightly different way to enjoy your pheasant meal, why not have a look into how to cook pheasant breast in a slow cooker?
Although pheasant is usually cooked quite fast to maintain its moistness, slow cooking can really help this lean meat become extra soft and juicy.
This method of cooking can produce some surprisingly tender and tasty results – have a read through our suggestions to get you right on track.
How To Cook Pheasant Breast In A Slow Cooker?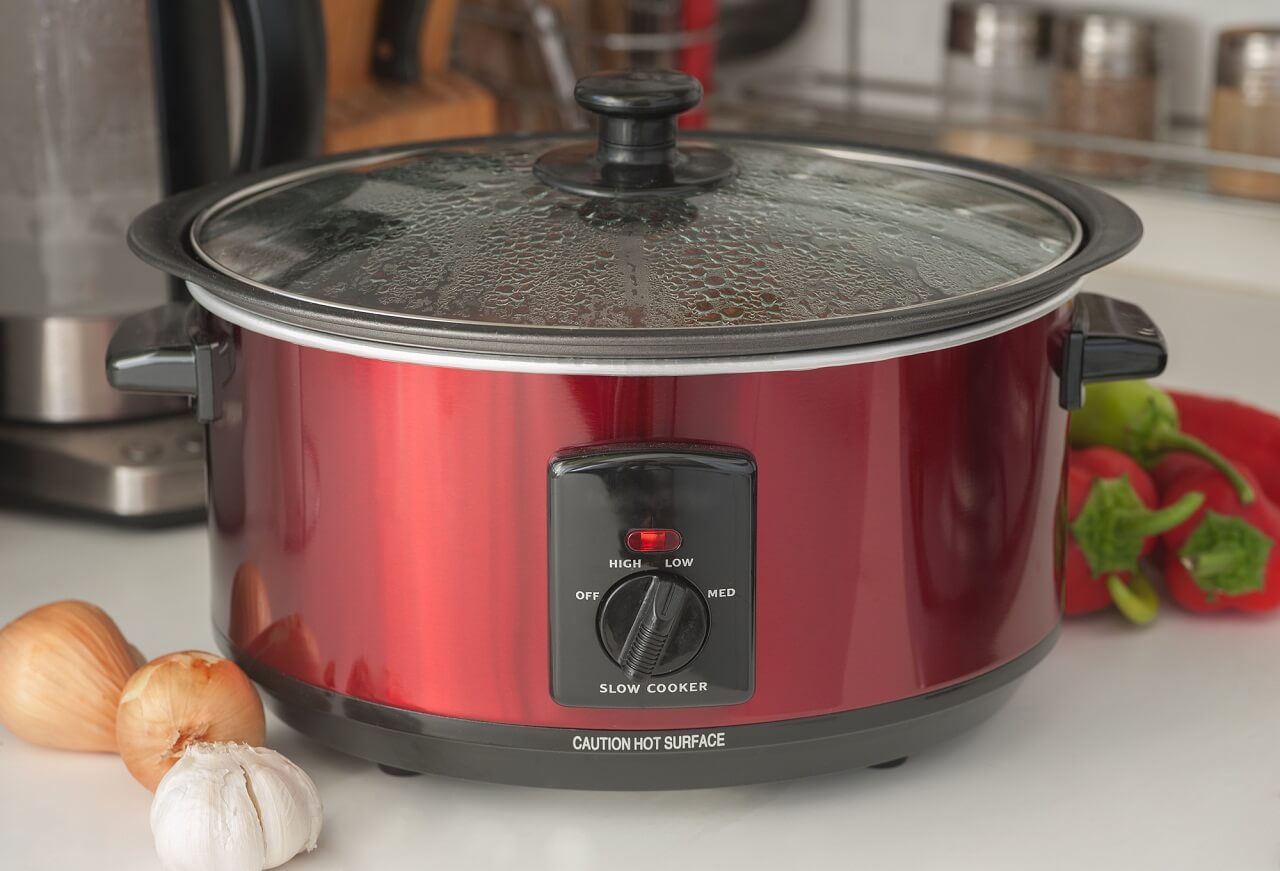 Slow cooking is generally a great choice for tough, lean meat, and while pheasant is not particularly tough, slow cooking it adds a whole new dimension.
Pheasant is a lean, mild tasting meat, which works great in a slow cooker. There are a few different recipes you can try; read on for some ideas:
1. Pheasant With Vegetables
A nice, simple recipe which incorporates both the meat and the veggies, so you don't have to worry too much about side dishes.
Ingredients
1kg pheasant meat
1 onion, sliced
2 carrots and 2 parsnips, roughly chopped
4 bacon rashers
60ml chicken stock
60ml sherry
1/4tsp garlic powder
1/4tsp onion powder
Salt and pepper
Method
Spray the inside of the slow cooker with oil to prevent the ingredients from sticking.
Place the chopped vegetables over the bottom of the slow cooker, and arrange the pheasant over the top.
Lay the bacon over the pheasant in a single layer.
Pour over the stock and the sherry.
Sprinkle the onion powder and garlic powder on top, then season with salt and pepper to your taste.
Cover the slow cooker and cook either for 8-10 hours on low, or 3-4 hours on high.
Check that the meat has reached at least 180F before serving.
Serve the pheasant and the vegetables with crusty bread, or cooked rice or noodles.
2. Pheasant Casserole
This is an easy way of cooking pheasant, and produces delicious results every time!
Ingredients
2 pheasants, quartered
1 onion, chopped
113g of mushrooms, either tinned or fresh
1-2 cloves of garlic
120ml chicken stock
2tbsp plain flour
1tbsp Worcester sauce
Tin of chicken soup
1tsp salt
Paprika to garnish
Method
Spray the inside of the slow cooker with oil so the pheasant doesn't stick. Place the pheasant quarters directly inside.
Scatter the chopped onion and the mushrooms on top of the pheasant.
Combine the flour with the flour and mix until the flour has combined with the liquid.
Add stock, Worcester sauce, garlic, salt, and stir until thoroughly mixed.
Pour this sauce over the pheasant, then cover and cook for 6-8 hours on a low temperature.
Sprinkle the paprika over the pheasant pieces, and serve immediately.
Serve with cooked rice or noodles.
3. Cider Braised Pheasant
A tasty recipe which features either cider or your favourite sweet wine or beer.
Ingredients
2 whole pheasant quartered, or 6 pheasant breasts
350ml cider (or sweet beer, depending on your preferences)
8tbsp olive oil
470ml chicken stock
2-3 crushed garlic cloves
Salt and pepper
Method
Add 4 tbsp of the oil into a heavy pan, and sear the pheasants for 4 minutes on a medium to high heat, turning halfway through.
Place the seared pheasant into the slow cooker.
Add the crushed garlic, and your choice of beer or cider.
Cover the slow cooker and cook on a low heat for 5 hours.
Remove the pheasant and let it rest for a few minutes before you serve, to allow the flavours to permeate.
Serve with roast or mashed potatoes, and your choice of vegetables.
4. Cooked Pheasant With Balsamic Marinade
This method is a little different, and the marinade adds a real depth of flavour.
Ingredients
1 pheasant
30g salt
120ml water
120ml chicken stock
80ml soy sauce
3tbsp Worcestershire sauce
3tbsp brown sugar
2tbsp crushed garlic
1tbsp liquid smoke
3tbsp balsamic vinegar
1/2tsp onion powder
Method
Rinse the pheasant, then place into a large bowl with the water and salt (brining the pheasant this way removes the "gamey" taste).
Soak the bird for an hour, then remove it, drain and rinse it well.
In a small bowl, combine the soy sauce, Worcestershire sauce, sugar, garlic, liquid smoke, vinegar and onion powder.
Pour this over the pheasant in a large bowl, then place the bowl in the fridge for 2-4 hours. Stir occasionally to keep the pheasant coated in the marinade.
Remove the pheasant from the marinade and discard it. Place the pheasant in a slow cooker.
Pour over the chicken stock, then cover and cook on a low heat for 5-7 hours.
Remove from the slow cooker and serve with fluffy rice, or roasted vegetable and mashed potato.
This is a pretty long video, but it goes into slow cooking pheasant in great detail:
How Do You Cook Pheasant Without It Drying Out?
Like turkey, pheasant is a meat that is in real danger of drying out if it is not cooked to perfection. If you are cooking it for the first time, slow cooking is a great choice!
Pheasant likes to be cooked slowly, because the parts that we eat tend to be the lean, muscular parts, that need to be broken down.
Cooking it for a longer time at a lower heat is absolutely key to retaining the moisture in your pheasant meat.
You should also cook your pheasant with plenty of cooking fat as a way of keeping moisture inside the meat. Butter or olive oil are ideal.
When slow cooking pheasant, it is a good idea to add lots of cooking liquid also – whether this be stock, wine or soup – to keep the meat moist.
Whether you are a pheasant fan or if you are experiencing this meat for the first time, a slow cooker is a great option for enjoying a game meal.
Slow cooking will make the meat really tender, and the taste will be out of this world. Give it a go; you won't be disappointed!