A vegetarian lasagne is a wonderful thing to behold – and to eat! But sometimes they can seem to lack a little something to jazz them up a bit. Adding an egg into ricotta cheese to place into your lasagne can give it a real extra kick of deliciousness.
Egg in a sauce can thicken it, as well as adding a lovely glossy texture. Adding an egg to your ricotta cheese in your lasagne can bring a whole new dimension of deliciousness to this dish, so let's find out why put egg in ricotta cheese in lasagne.
Why Put Egg In Ricotta Cheese In Lasagne?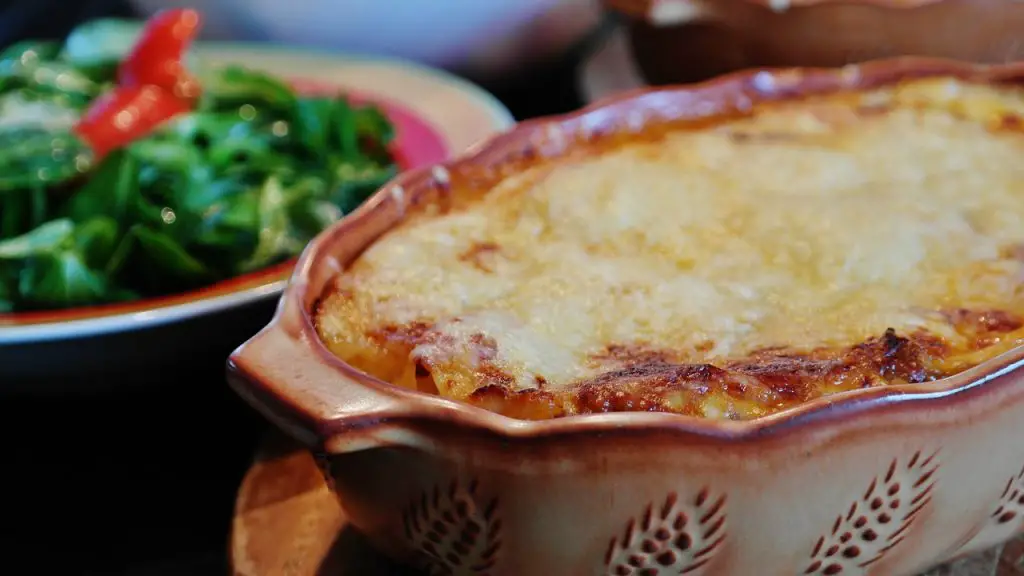 As we all know, lasagne can be messy. Really, really messy in fact! That white sauce oozing halfway across the plate the second you cut into it; some people getting less than their share of the cheese sauce because it has leaked all over the baking tray…
Egg is a binding ingredient. Adding a bit of egg to ricotta, and making the cheese sauce this way, will make the white sauce thicker and more able to hold its own, despite a long hot cooking process.
Using the ricotta with the egg will yield better results than leaving out the egg, as it is the egg that binds everything together and makes it easier to cut and to hold its shape.
If you are worried about the fat content, you can just use the egg whites – your sauce will still bind together better but will result in fewer calories.
If you're not a fan of the egg's white, you can just use the yolks – this will result in a creamier, glossier sauce, and still has the binding properties.
The ricotta also brings a delicate flavour; a bit less "in your face" than a more traditional cheese sauce, which can be overly cheesy. This pairing works really well in a vegetarian lasagne, but it can also be used in a traditional meat version.
When you have created a lasagne that cuts easily into pieces and holds its shape, you can use it for many different things. You can, of course, scoff it all when it is first made – we're not judging! But this type of lasagne also lends itself well to:
Freezing – simply cut it into serving sized squares and store in the freezer in a ziplock bag or plastic box.
Lunch boxes – what is nicer than a slab of home made lasagne in a lunch box?
Leftovers – Because it holds it shape, this lasagne is ideal for simply popping into the fridge and getting out to warm up the next night.
How To Use Egg And Ricotta In Lasagne
This is a very easy process, and one that will become part of your arsenal of cooking hacks for years to come!
Place 1lb of ricotta into a cheesecloth-lined colander, and leave this in the fridge for 3-4 hours to allow the excess liquid to drain off.
Once drained, place the ricotta into a large bowl with 2 lightly beaten eggs, 2tsp dried oregano, and some salt and pepper
You can jazz up your ricotta mix with some grated parmesan, or some fresh basil, to bring a depth of flavour.
Use this mixture in place of your cheese sauce, following your usual favourite lasagne recipe.
Final Words
As you can see, egg is a great addition to a lasagne, especially when paired with the creamy deliciousness of the delicate ricotta. With these additions to your dish, your new favourite signature lasagne is going to be the talk of the town!